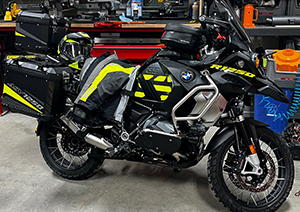 STEPHAN QUESSY
Added some vinyl tonight. It really makes the bike stand out!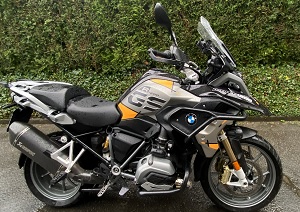 MARCUS FALK
Everything fits perfectly, it looks amazing and makes my GS very individual. I'm sure, that other riders will ask and then I can recommend your brand!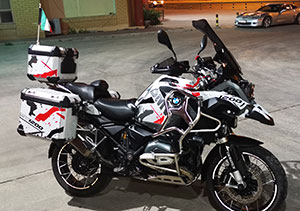 KHALED REDHA
Exactly what I was looking for. Thanks!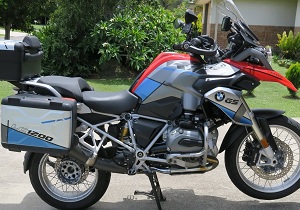 GARY HILTON
Thank you Signature CD. I did not know how red and blue would go together but I think the metallic blue is awesome and the finished product is very striking!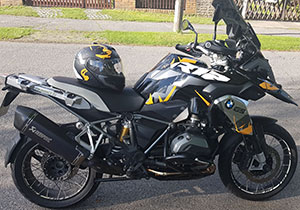 TOTTI BAUMELT
The bike is ready and looks great. Thank you for the friendly and professional service!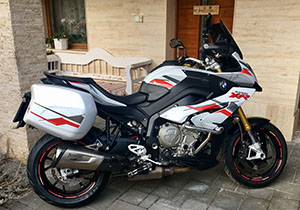 TAMÁS PÓNUS
Thank you, arrived and fitted. Great quality again!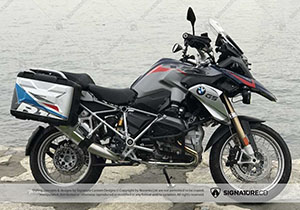 TEO SOONHAUR
Just installed Alive sticker kits for my R1200GS LC and Vario panniers. They look awesome! It's quite easy and the installation youtube and instruction guide are really useful. Great quality sticker, especially the metallic ones!!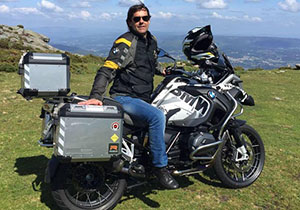 LUIS SANTOS DA CUNHA
I wanted to thank the exceptional service of your company in person Tota Papasavva.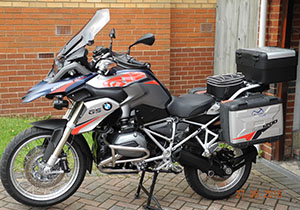 IAN BARNARD
Just to let you know the graphics arrived safely and look great. I decided to alter slightly the flash on the beak but that is the great thing about these that I can make my own choices.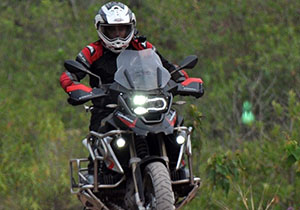 ROMERO SEBASTIEN
Great design! Installation is easy as far as you follow the tutorials. The quality of the stickers allows to re-position and make the bubbles disappear.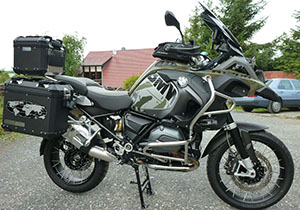 ROLAND REHBEIN
The quality is good and the shine and color of the green and black stickers are awesome.
JEFF SNYDER
I installed a set on my 1200 last week… I cannot tell you how surprised I was with the quality and appearance of the vinyl package. Customer service was amazing… I couldn't give them any higher recommendation.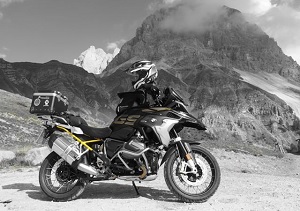 NICOLE ABEL
Love the frameset for my GS1250…thanks a lot!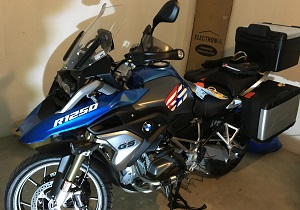 HUGO PINHO
Very good product and quality over the standard. Easy installation and extremely good results. Thank you for everything!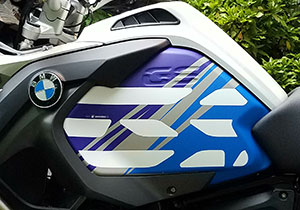 DANA RUSSELL
I'm pleased and it's a huge improvement over the boring gray gas tank. Again thanks for giving BMW owners some options.
HELGE PEDERSEN
I invite you to try the Signature Custom Designs sticker kit on your bike and I am sure you will experience excellent service and enjoy the new fresh look of your bike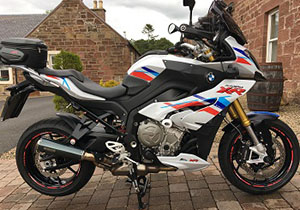 LES CAIRNS
At first, I thought the price was high for a set of stickers, but it is clear the design, tooling, and manufacturing cost are also high. The packaging, the online instructions, and the actual product are of a very high standard and the finished look is very professional.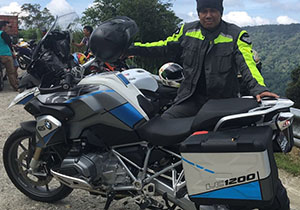 MOHDNOOR YASSIN
Thanks a lot for this beautiful sticker design … I enjoy my ride with a new style…
ALLAN WHITTAKER
Loving my new decals, quality second to none, finish brilliant, service out of this world … what are you guys waiting for?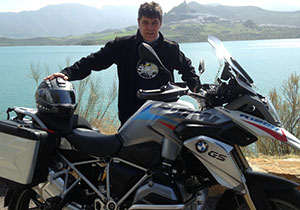 KARIM LOPEZ
After searching and reading reviews I came to the conclusion that Signature Custom Design had created the perfect design for my bike. I highly recommend them if you wish to personalize it and give it a new fresh look. I am also sure you will experience an excellent service.
MAURO GUERRA
You provide me with the unique experience to have all the trips that I did in the last 15 years in a simple manner. The time was perfect and the support was good. Thanks, and we will continue to work.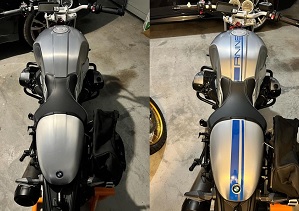 MILAN
After @signature.cd custom decal, and before. I love it! Thank you for such an awesome product.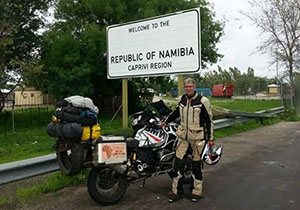 ROSARIO SALA
I loved the way Signature interprets the bike in a new way. The stickers on our bikes have made us unique. Personally, the sticker kit I chose was love at first sight.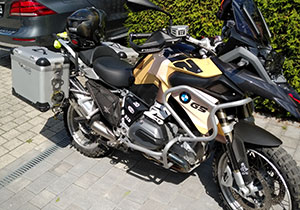 CHRISTOPH MUELLER
I have finally been able to install the camo kit onto my GS LC. not easy as a first-timer – but it looks great!!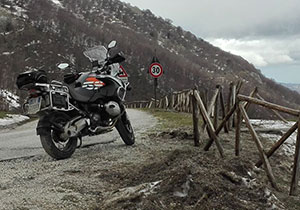 ANDREA VISSANI
Sono arrivati gli stikers, tutto perfetto e molto belli !!!!!!! Vogli ringraziarti per la vostra gentilezza e professionalità. Gia diversi amici mi hanno chiesto dove acquistarli e ho dato il tuo sito !!! Ti farò sempre pubblicità e spero che tu possa fare buoni affari con i motociclisti italiani !!!!!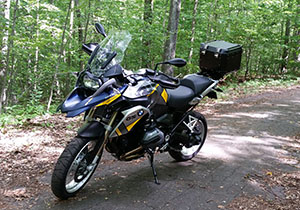 JOHN DUNN
I did the radiator shrouds a little differently using your kit. Went on great. Glad you have u tube videos!!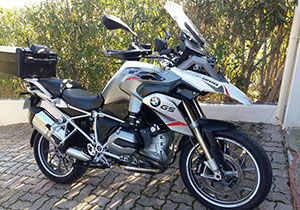 MICHAEL BRENK
I've chosen that design, due to my touratech jacked and pants.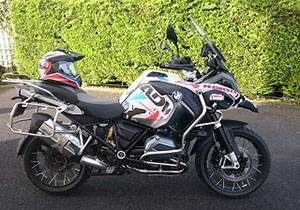 DAVID GARDINER
The quality was superb, at first I was a little worried about the colors but they turned out well. Installation was easy, a couple of hours at least, patience is important. Love the result!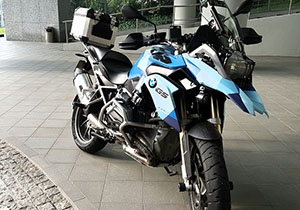 MOHAMAD FAIRUS A RAHMAN
The quality of the stickers I find is good. For the installation, I get my trusted workshop to wrap it. I am satisfied that the hue of matt blue turned out nice. I got many compliments for the design and the matt finish.
DENIS CHEVRIER
permet d'avoir une moto personnalisée avec un désign original. Je recommande particulièrement ce site pour l'écoute client, la qualité des produits et les bons conseils donnés par une équipe de vrais professionnels. Expédition rapide et soignée (une semaine pour la France) Merci beaucoup à Tota avec qui j'ai beaucoup échangé…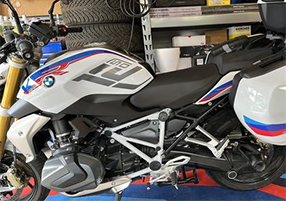 STIG ROAR
Just want to give u credit for excellent design and quality. The bike turned out great!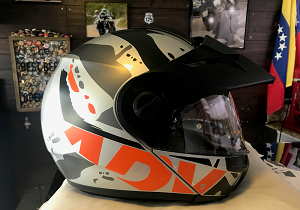 LEONARDO FERRER
I installed today my kit and looks awesome…. Thanks.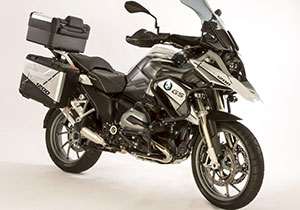 MARC DOBSCHAL
Thanks for the great handling of my order and also the special project helmet. I took pictures of the photographer and hope you like them. I can only recommend Signaturecd. Greetings from the Westerwald in Germany.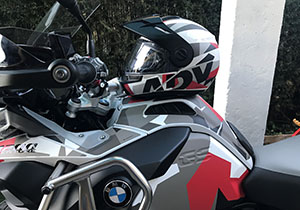 YVES DELAUNE MOHEDANO
Looks really nice!! Thanks again for your support, good job!!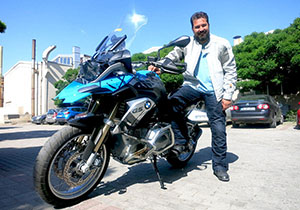 OGUZ SENALP
Beautiful custom-made designs reshaped my GS! Thank you Signature Custom Designs for the delicate workmanship and great customer service.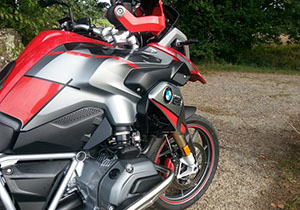 JAN FRANK
I am super happy with the Vector Kit. It was very easy installing the folie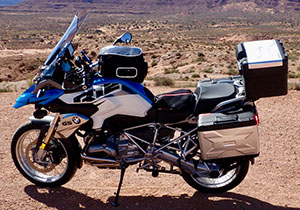 SCOTT MACDONALD
I ordered a decal kit from you and recently tried installing it myself. I'm super happy how it came out. It totally transformed my bike! Every time I look at it I almost feel like I got a new sportier model. I really think the R12 version looks great! 😉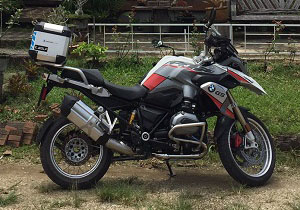 KORNNARONG TUNGFUNG
The quality of the material is excellent. The pre-cutting shape was also good though I noticed some discrepancy in the pictorial instruction that can be misleading to the user. I'm very happy with the product. VDO guide on the website also boosted a lot of confidence for inexperienced users like myself.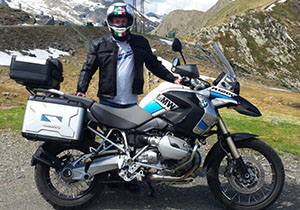 CARLO SACCOMANDI
Sono molto contento di come è cambiata la moto, è come averne comprata una nuova!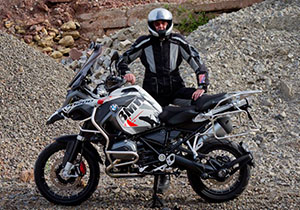 STEFAN ZIEGLER
You have done a great job!